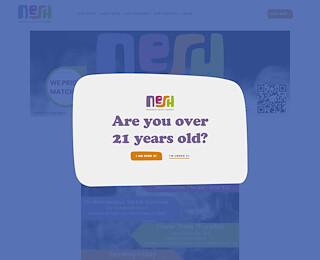 How to Choose a Cambridge Dispensary: 5 Tips
Selecting the right cannabis dispensary is crucial for anyone looking to have the best experience. Whether you're a seasoned cannabis user or new to the scene, these tips can guide you in choosing the right Cambridge dispensary for your needs.
Consider the Quality of Products
Not all cannabis is created equal. Quality can significantly affect your experience and the benefits you get from the product. When choosing a Cambridge dispensary, consider the quality of the products they offer. Look for a dispensary like Northeast Select Harvest (NESH), known for stocking quality-controlled, premium products.
Review the Selection
Different users have different preferences when it comes to strains and types of products. Some may prefer edibles, while others are fans of traditional flower or tinctures. When selecting a dispensary, check their product selection to ensure they offer a variety that suits your preferences. NESH, for instance, offers a wide range of products from local producers, including River Run, Hidden Hemlock, and Happy Valley.
Evaluate Customer Service
Good customer service can significantly enhance your dispensary experience. A Cambridge dispensary with knowledgeable, friendly, and patient staff, like NESH, can guide you through the selection process, answer your questions, and ensure you choose the product best suited to your needs.
Consider Pricing and Deals
While it's essential not to compromise quality for cost, pricing can be a determining factor when choosing a Cambridge dispensary. Look for a dispensary that offers competitive pricing and customer-friendly deals. At NESH, we understand the importance of affordability and offer competitive prices to cater to all customers.
Check Location and Accessibility
Lastly, consider the location of the dispensary. A conveniently located dispensary makes it easy to drop by and pick up your preferred cannabis products. NESH, situated at a prime location in Somerville MA, is easily accessible to Cambridge residents.
Northeast Select Harvest: Your Preferred Cambridge Dispensary
At NESH, we pride ourselves on offering top-quality cannabis products to our customers. We understand the diverse needs and preferences of our customers, which is why we strive to stock an extensive range of products. Our selection includes various strains and forms of cannabis, from traditional flower and edibles to tinctures and concentrates, all sourced from respected local producers.
Why Choose NESH?
When it comes to quality, variety, and customer service, NESH stands out among Cambridge dispensaries. Our commitment to customers extends beyond providing premium products. We believe in fostering a community around cannabis, making your visit to NESH more than just a shopping trip. By choosing NESH, you are choosing a dispensary that values community, quality, and customer satisfaction above all else.
Key Takeaways:
– Quality of products is a key consideration when choosing a dispensary.
– The variety of products offered can cater to different user preferences.
– Good customer service can enhance your dispensary experience.
– Pricing and deals can determine your choice of dispensary.
– Location and accessibility are important factors to consider.
In conclusion, choosing the right Cambridge dispensary involves considering several factors, including product quality, selection, customer service, pricing, and location. Northeast Select Harvest ticks all these boxes, making it an excellent choice for any Cambridge resident looking for a trusted, community-oriented dispensary offering a variety of quality cannabis products.
NESH
(617) 882-0710
378 Highland Ave
Somerville MA 02144 US