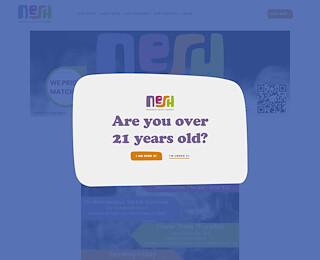 10 Things to Look for When Choosing a Weed Dispensary in Somerville
The search for a reliable weed dispensary in Somerville can seem overwhelming, given the increasing number of dispensaries cropping up. Northeast Select Harvest (NESH), a premier weed dispensary in Somerville, knows what matters when it comes to quality service and products. Here are ten crucial things to consider when choosing a dispensary:
Knowledgeable Staff
A quality dispensary should have knowledgeable staff who can guide you through the selection process. The NESH team is not only informed about our products, but they also care about helping you find what best suits your needs.
Variety of Products
Variety is key when it comes to finding the perfect product. NESH carries a diverse array of products, including flowers, pre-rolls, vaporizers, edibles, beverages, concentrates, tinctures, and accessories, to cater to a broad range of customer preferences.
Quality
Quality is paramount when choosing a dispensary. NESH is committed to offering top-tier products, sourced from trusted, local producers like River Run, Hidden Hemlock, and Mass Yield, among others.
Competitive Pricing
While it's essential to invest in quality, it doesn't mean you have to break the bank. NESH offers competitive pricing across all products, ensuring you get the best value for your money.
Safety
A good dispensary should prioritize safety and comply with all regulations. At NESH, we adhere strictly to state laws and guidelines, guaranteeing a secure and comfortable shopping experience.
Reviews and Reputation
Reputation speaks volumes about a dispensary's quality of service. NESH prides itself on positive customer feedback, underscoring our commitment to customer satisfaction.
Location
Convenience is a significant factor when choosing a dispensary. Located in the heart of Somerville, NESH is easily accessible to residents and visitors alike.
Community Involvement
NESH believes in giving back to the community. Our involvement in local art installations and community partnerships demonstrates our commitment to being more than just a weed dispensary in Somerville.
Customer Service
Exceptional customer service is a hallmark of a great dispensary. NESH's friendly and accommodating staff ensures every visit is pleasant and fulfilling.
Atmosphere
The dispensary's atmosphere should make you feel comfortable and welcomed. NESH, carrying on the Redbones traditions of welcoming staff, conviviality, community, and creativity, provides a warm, friendly environment for all customers.
Recap
– Knowledgeable staff, product variety, quality, competitive pricing, safety, positive reputation, convenient location, community involvement, excellent customer service, and a welcoming atmosphere are all critical factors to consider when choosing a weed dispensary in Somerville.
– Northeast Select Harvest (NESH) checks all these boxes, making it a top choice for both locals and visitors.
– There's no better weed dispensary in Somerville for quality or range of products available.
In conclusion, when choosing a weed dispensary in Somerville, remember to look out for these essential features. Northeast Select Harvest (NESH) offers all of these and more, ensuring a superior customer experience. With NESH, you're not just purchasing cannabis; you're joining a community committed to quality, service, and local partnerships. Visit us today and experience the NESH difference.
NESH
(617) 882-0710
378 Highland Ave
Somerville MA 02144 US