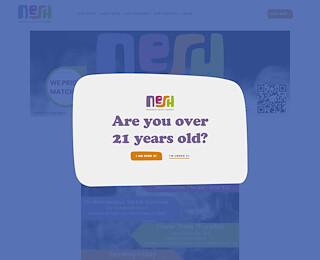 Your Local Marijuana Dispensary in Somerville: Shop at NESH
As your local marijuana dispensary in Somerville, Northeast Select Harvest (NESH) takes pride in offering an array of high-quality cannabis products. From fragrant flowers and pre-rolled joints to potent concentrates and mouth-watering edibles, our shelves are stocked to meet the varied preferences of our customers. Each product we offer is carefully selected from trusted local producers, ensuring our customers have access to the best cannabis products Massachusetts has to offer.
A Commitment to Quality at NESH
At NESH, we are not just a marijuana dispensary in Somerville; we are a team of cannabis enthusiasts dedicated to providing high-quality products. Our commitment to quality transcends our products; it reflects in every aspect of our operations. Each product is handled with utmost care, adhering to stringent quality controls to ensure customer satisfaction. We consistently aim to set the bar higher in the cannabis industry, demonstrating that commitment to quality is what distinguishes us as a trusted marijuana dispensary in Somerville.
What Customers are Saying About NESH
NESH has consistently garnered positive reviews from our loyal customer base. Testimonials praise our knowledgeable staff, the diverse range of quality products, and our commitment to the community. Customers appreciate the friendly and welcoming environment we've cultivated at our Somerville location. Whether you're a cannabis connoisseur or a novice, you'll find our staff ready to guide you through our extensive selection to find the perfect product for you.
Inside NESH: More than Just a Dispensary
NESH is a local marijuana dispensary in Somerville that values the community we serve. We aim to cultivate an environment that transcends the conventional dispensary experience. Inspired by the beloved Redbones BBQ, NESH continues the tradition of a welcoming atmosphere, conviviality, and creativity. Our customers aren't just making a purchase; they're joining a community that embraces the artistic, cultural, and social aspects of cannabis.
Product Recommendations at NESH
For first-time visitors at our Somerville location, our staff is always ready with product recommendations. If you're a fan of traditional cannabis consumption, you may enjoy our selection of top-tier flowers from producers like River Run and Mass Yield. For those interested in a more discrete and convenient way of consuming cannabis, our range of vaporizers and edibles could be just what you're looking for. No matter your preferences, NESH is your go-to marijuana dispensary in Somerville for quality cannabis products.
The NESH Shopping Experience
Shopping at NESH is not just about buying cannabis. It's about the experience of exploring the wide array of products, the warmth and professionalism of our staff, and the comfort of our establishment. We are here to ensure your journey to finding the right cannabis product is enjoyable and rewarding. Our customers are at the heart of our operations, and their satisfaction is our ultimate goal.
In Summary
– NESH offers a variety of quality cannabis products from local producers.
– We're committed to delivering an exceptional shopping experience at our marijuana dispensary in Somerville.
– Our staff are always ready to help customers find the perfect product.
– NESH is more than just a dispensary; it's a community that values art, culture, and social bonds.
In conclusion, Northeast Select Harvest (NESH) stands out as a local marijuana dispensary in Somerville for its quality products, commitment to customers, and community involvement. We invite you to visit us, explore our products, and experience the NESH difference. Whether you're a seasoned cannabis consumer or just starting your journey, NESH is your trusted partner in providing the highest quality cannabis products and services.
NESH
(617) 882-0710
378 Highland Ave
Somerville MA 02144 US